Disney Legend Charles Boyer, who accepted a "temporary" job at Disneyland as a portrait sketch artist in fall 1960 and remained there for 39 years, passed away on February 8, 2021 in Ontario, California. He is survived by two children, Bruce and Naomi. His wife, Ellen, preceded him in death. D23 shares Boyer's story below as they remember his amazing career with Disney.
Boyer had the unique distinction of having been Disneyland's first full-time artist and eventually was elevated to become Disneyland's master illustrator. He captured in his work the unique and fanciful spirit of Disney characters and theme park environments.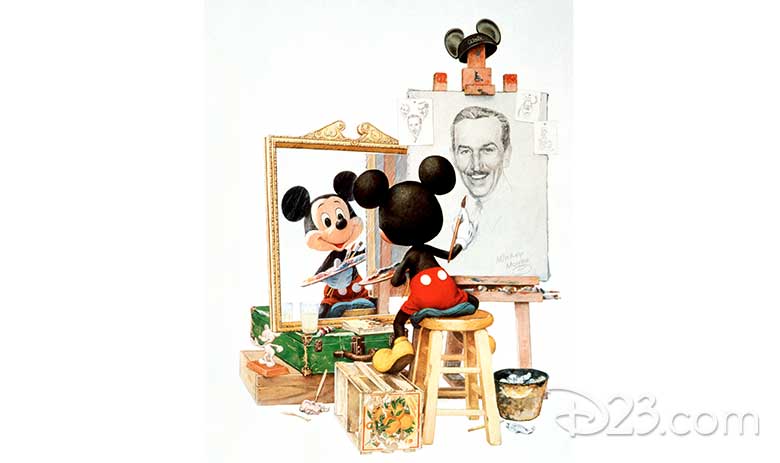 "You always remember the early days," Boyer once said of his earliest time at Disneyland. "Mine were very memorable because it was all new. Disneyland was only 5 years old when I started. We had a family atmosphere… the feeling of the park is still carried on by the cast members. I'm proud to be a part of that."
Boyer's art training began with art classes in high school, where he nurtured a love for the beautiful desert landscape. While still a teen, he won first place at the Imperial Valley County Fair and developed a passion for the work of Vincent Van Gogh.
Soon after, he enrolled in courses at Chouinard Art Institute. He received a "working scholarship," performing double duty as the janitor while attending classes as an art student. Classes in design and cartooning convinced Boyer to consider a commercial art career as an alternative to fine arts.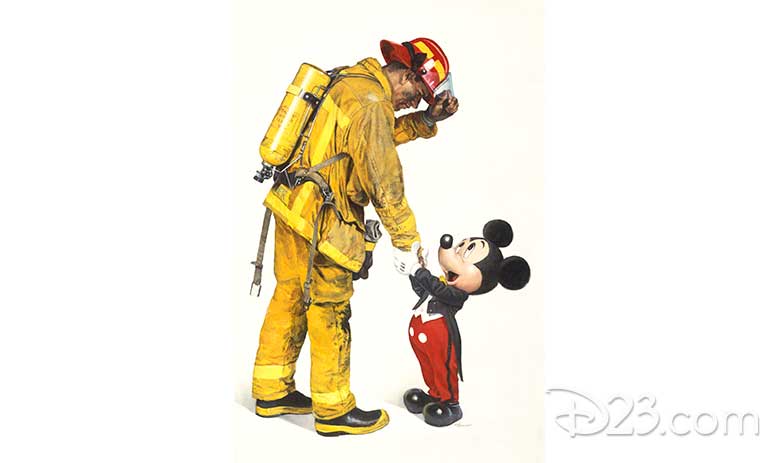 Six months after beginning work at Disneyland, he joined the marketing and advertising art department as an illustrator. "We did everything—design, production, illustration," he once said. During his 39 years with Disneyland, Boyer produced nearly 50 collectible lithographs, as well as a diverse range of artwork for magazine covers, brochures, and flyers—even Company-commissioned oil portraits for retiring employees. He worked in all media, including pastels, oils, watercolors, gouache, acrylics, pencil, and ink. He created such well-loved pieces as "Partners," a 1981 painting of Walt Disney hand in hand with Mickey Mouse (shown in a different pose from the later "Partners" statue seen at Disneyland), and "Triple Self-Portrait," the 1978 work based on Norman Rockwell's similarly titled painting, featuring Walt Disney looking into a mirror and painting a portrait of Mickey Mouse.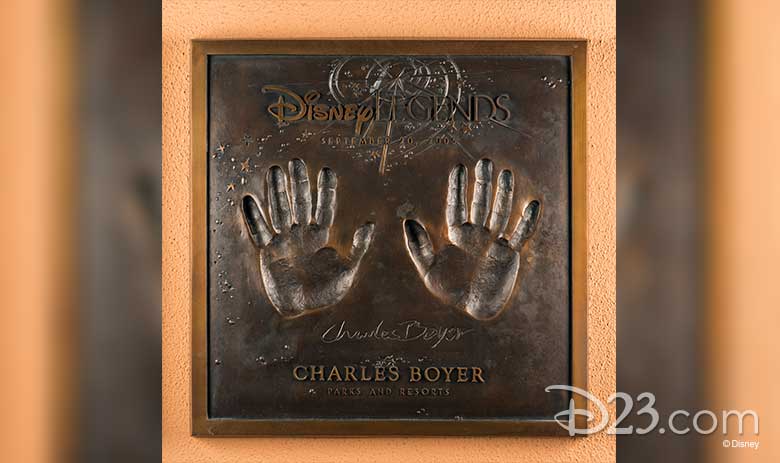 "I know people can do things that they like," he once remembered. "I wasn't very good when I came out of school. I spent 40 years at this getting good."
On his retirement in 1999, the artist reflected, "I've worked with such great people. My wife used to ask if I was actually getting any work done, because I was having so much fun."
Source: D23.com