We're not sure what to say about this Disney foodie bite except WOW! Yes, you can now get a hot dog with a French toast twist at Disney Springs! Simply head on over to the Disney Food Trucks in the West Side of Disney Springs where you'll find this bite like no other. Check out the yummy photo and details below!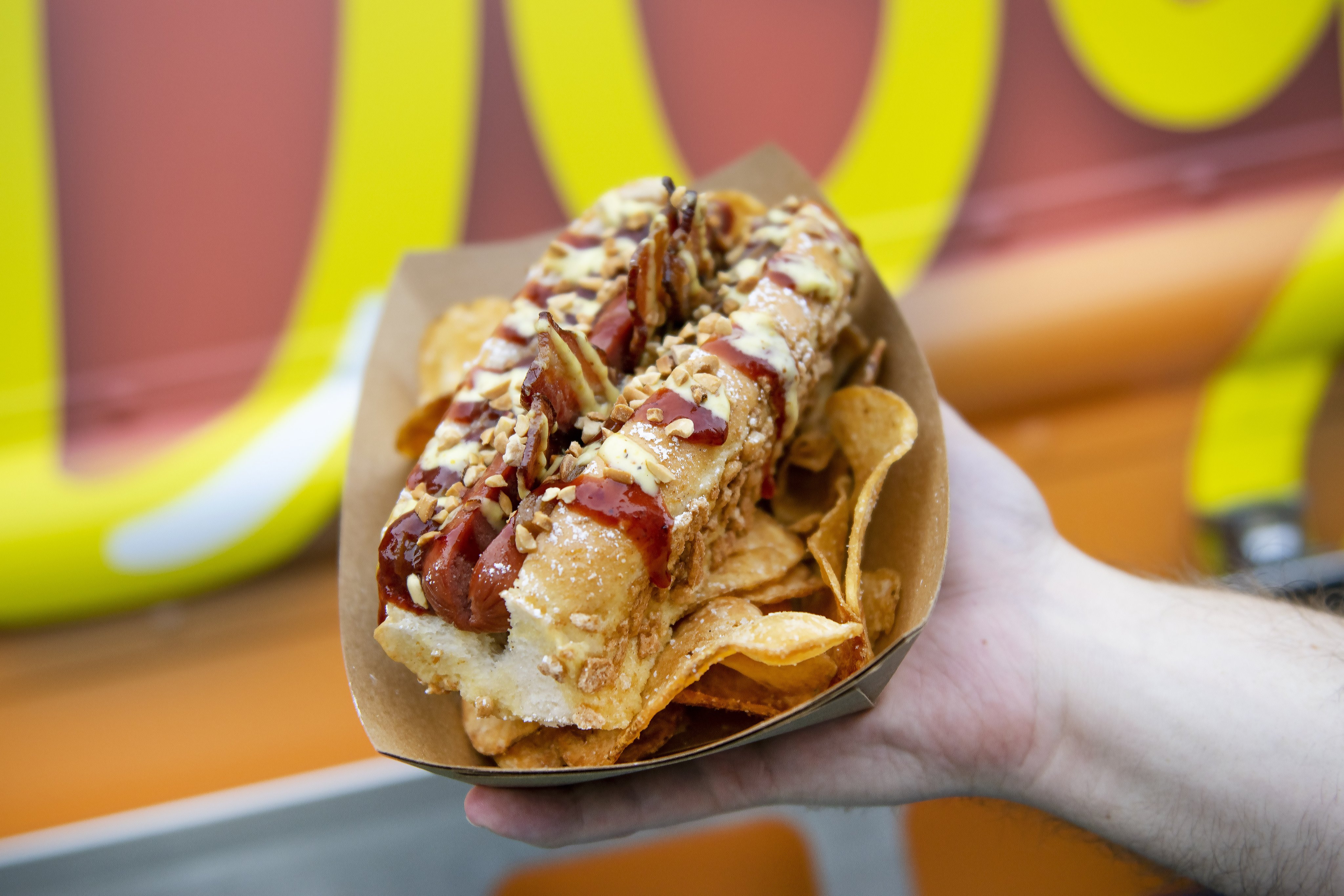 As shared via Disney Springs Twitter: "Our secret menu item at the Disney Food Trucks isn't so secret anymore! Take a bite out of the King Dog—a hot dog with the ultimate twist featuring a French Toast Batter bun, Peanut Butter, Banana-Honey Mustard, Chipotle Berry Sauce, & Billionaire's Bacon."
We're pretty sure this one will be as wonderful to taste as it looks! Since it's a secret menu item, you likely won't see it on the menu. You'll need to ask for the King Dog to get one. Happy dining, Disney fans!