We've already shown you how to be a glamorous, eclectic, masculine, tomboyish, or feminine Disney character for Halloween–but now we've got the costume tutorial for a character who is all of the above! Maleficent, played by Angelina Jolie, is a fascinating character who manages to be feminine and glamorous in her appearance, standoffish and sometimes awkward when it comes to emotional conversations, and tomboyish in combat. She's a complex character, but your Maleficent Halloween costume doesn't have to be! Read on to find out how to get this fey creature's unique look!
First up is protecting your skin from the heavy makeup required to dress as Maleficent. We've got the how-to for that here! After you've done that, start blending a foundation that's a little too pale for your skin all over your face with clean hands. M.A.C products were used on Angelina Jolie for her two Maleficent movies, but M.A.C. is not cruelty-free or cheap, so we've listed some dupes below! After your skin is looking even, pat on a little sunscreen. This will give your skin a unique luminosity that really works well when playing a fairy (even if she is a rather tall and intimidating one).
Next up is a lot of contouring! You can try using prosthetic cheekbones if you want to recreate Jolie's look, but you can still get a dramatic look that's easier on your face by simply using lots of creamy contour shades and blending them in the hollows of your cheeks. You can also blend some along your jawline. To highlight the top of your cheekbones and increase the contrast, use a creamy highlighter or a little more sunscreen! For eyeshadow, use dark shades if you're going for Maleficent's villainous look or brown ones if you're aiming for her more rustic look. Put the lightest shade all over your eyelids, then gently pat the darker colors into the outer upper crease of your eye. Black liquid liner and lots of mascara will complete the eye makeup! You can add contacts if you want to really recreate Maleficent's unique eyes; the horizontal pupils were inspired by goats' eyes. But if your eyes can't handle contacts, that's perfectly fine! Finish with a glossy red lip, like the one below, and you're good to go.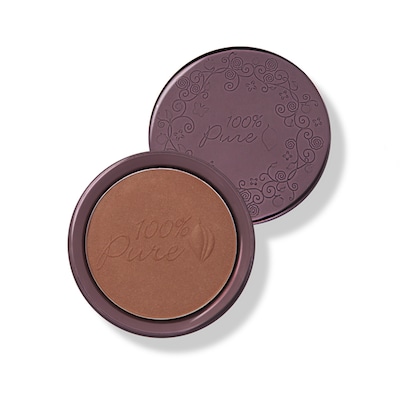 Last up is the headdress and outfit! We'd suggest the wig and horns from Alyson Tabbitha's tutorial below for this, but you could also easily buy a Maleficent costume online. You can also improvise an outfit by simply wearing black or brown from head to toe, and making the horns with paper-mâché! Now you're ready to take on anything Halloween night, in the spirit of Maleficent!