Disney princesses are known for their kindness, their courage, their humor, their beauty, and (sometimes) their grace. Whether a princess is clumsy but forthright like Merida or demure but strong-hearted like Cinderella, you can be sure that there's something to admire in each one of them! The actresses who voice the princesses are often pretty inspiring, too–and we've rounded up the best beauty, makeup, skincare, diet, and wellness advice from them! Read on to learn how the voices of Anna, Tiana, Elsa, Raya, Merida, Moana, and Rapunzel carry out self-care.
Kelly Marie Tran is the voice of Raya in "Raya and the Last Dragon", and the Disney newcomer has been vocal about her focus on clean beauty and mental health. When Kelly was harassed online after her role in Star Wars, she quit social media, and the actress has declared that she's better for it. As far as beauty products go, Kelly has expressed a desire to focus on clean beauty products that are cruelty-free, ethically made, sustainably packaged, free of dangerous ingredients, and — as a wonderful bonus — hybrid products that combine skincare with makeup! During the 2020 Oscars her makeup artist Hinako used all 100% Pure products. Kelly seems to love makeup like what Hinako gave her: "a timeless look" that embraced her "natural skin tone" and involved a lot of blending so that all of the different makeup elements…flawlessly blend and melt into the skin." Actresses often learn a lot of beauty secrets from their makeup artists, so Kelly has probably picked up a few tricks!
For Kelly, a water-based foundation provides a satin finish on her skin (and her shade of the Fruit Pigmented Full Coverage Water Foundation, by the way, is 4.0). For concealer, Kelly uses a "super silky concealer, infused with skin-friendly and hydrating olive squalane" in shade 3. Lightweight makeup like this ensures that your skin still resembles skin!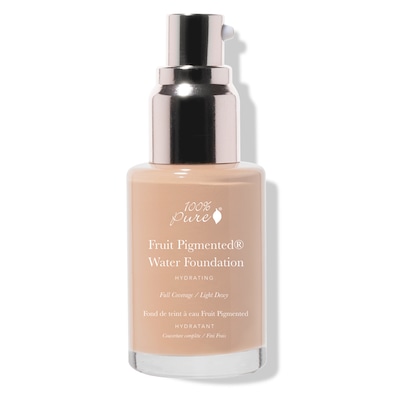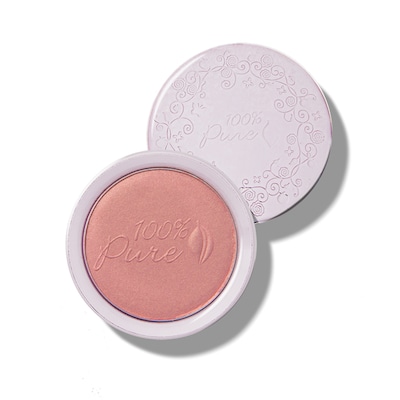 Even though Kelly has seemingly mastered beauty on the outside, she's also focused a lot on personal growth on the inside. The actress told Popsugar that's she really gotten better at saying "no to things", and now she thinks "very hard about everything that [she takes] on". Remembering to value your own time and figuring out when to say no is an important part of wellness! Tran said that being more "selective…has been the most magical, empowering experience". She also hopes that her fans know they "never have to follow someone else's path"–and that extends to glamour! "As soon as I don't have to be in makeup, I'm not in makeup!" she told Byrdie. "I'm definitely one of those people who usually doesn't do anything to my face or my hair. I'll wash my face, put on moisturizer, and put on sunscreen, but I usually just…keep things natural. I like my skin to breathe. But during a press tour, I try to drink a lot of water, sleep enough, and try to eat as healthy as possible so I have enough energy to be talking all day. But sometimes, you just gotta eat a pizza"!
Kelly Marie Tran praised the 100% Pure brand from above, as well as the "Beautycounter's makeup remover, and…this really small brand called Laurel…All the brands are all non-toxic, with clean ingredients. I have a lot of skin allergies, so these brands work best for me!" She also expressed a hearty appreciation for sweatpants and therapy, which we can support!
Some of us might know Mandy Moore for her pop songs, her role in The Princess Diaries, or her role on This Is Us–but Disney fans know her as the optimistic and resourceful Rapunzel in Tangled! Mandy had plenty of advice for Oprah Magazine and Byrdie when it came to wellness and beauty. "Listen to your body. Everybody's different, everybody needs something different, and it can be simple things that can be listening to your body and recognizing that 'I'm dehydrated', 'I need to sleep more', 'I need less caffeine', ' I need to add vitamins and supplements to my diet and my regimen', 'I need to exercise more'…it kind of comes in different forms. Stay attuned to what your body's telling you." She tries to eat well, particularly when she's not able to work out much, but she also suggests you "enjoy it while it's happening" if you do indulge, and don't feel guilty about it. Mandy herself does admit to struggling with too much screen time, though, and she's found 'talk therapy' very helpful after a divorce and some "debilitating" TV series rejections that almost made her switch careers!
Although the Floridian actress admitted to Byrdie that she doesn't really have an anti-aging routine, she has started eating more vitamins (namely: vitamins C and D, fish oil, selenium, and iodine). The real-life Disney princess also lacks a steady exercise routine or strict diet; her main focus is just "anything that keeps me outdoors [like hiking]," which seems like something Rapunzel would say. Mandy even hiked Mount Kilimanjaro! She'll also "cycle" or do a workout class sometimes to give her more "accountability". As for makeup, the perky actress adores eyelash extensions and clean beauty. Her favorites include Linda Rodin's Luxury Lipstick in Tough Tomato, Glossier's Balm Dotcom, Merit Shade Slicks glosses, the Kosas Air Brow, Beautycounter's mascara, and PYT eyeshadows. This princess's biggest piece of advice overall? "Everything in moderation, including moderation." Since the actress considers herself to be an old soul, she's also not afraid of living longer, saying "I'm totally ready. I can't wait until the day when watching 60 Minutes is perfectly acceptable for my age. The aging process: I say bring it on."
Next up is a Disney princess who's further afield, up north in Norway! The singer and actress Idina Menzel (who plays Elsa in Frozen) is known for her talent as a singer, her acting skills, and her incredible presence–but she's also got some techniques to help her behind the scenes, and to help her feel (and look) her best!
Just like Kelly Marie Tran, Idina focuses on emphasizing her "natural beauty" with "simple and elegant" makeup. Products like the No7 Protect and Perfect Advanced All in One Foundation seem to be her favorite (Idina's shades are Warm Beige and Warm Ivory mixed), and her makeup artist VanLeeuwen suggests keeping "features equally balanced" in makeup. Using serums to moisturize before makeup contributes to Idina's glow, and so does sunscreen! Idina also tends to find makeup looks that she likes (such as liquid eyeliner ones) and stick to them. As for wellness, she's a big advocate of drinking tea, getting enough sleep, and having a humidifier on as often as possible. These are great tips for singers in particular!
Frozen's other Disney princess (and now queen) is Anna, played by Kristen Bell! Bell is a strong advocate for mental health, since she struggles with anxiety, and she also focuses on safe beauty products that work for sensitive skin (like in the routine below). Kristen is all about ignoring guilt; if she's going to eat a whole pot of Banza Chickpea Mac and Cheese, she told Redbook, she'll do it and enjoy it all! She avoids eating meat, and pays a lot of attention to nutrition labels (she also started the This Bar Saves Lives granola bar company). Workout-wise, the petite actress is always 'making' herself exercise with jogging, Pilates, or Youtube exercise videos–but she actually focuses on staying active in general, even if it's just as a busy mom, and doesn't stress if it's not a regimented thing. Kristen has recently gotten into CrossFit and weight training, though, and expressed that it's been a pleasant surprise! Self-care for Bell is critical; "No one should wait for an outing to take care of themselves," she says. "It should be something that happens many times a day in different ways. For me, it could be calling up a friend to watch my children when they're being feral and turning my house upside down, or taking a minute to apply a body butter that puts me in a meditative mindset." Since Kristen also helped create the Happy Dance CBD line of body butters and skincare, we trust that she knows what she's doing with calming rituals!
Auli-'i Cravalho is a girl whose life sounds like a Disney princess fairy tale already: she tried out for a talent show in her high school, was scouted, and her first film role was as the industrious princess Moana! Since Auli'i is still young, she's still figuring things out–but she did have some self-care advice to give. Auli'i is big on listening to her body; she doesn't set an alarm on her days off, only waking up when her body "tells [her] to". She does have a strong habit of checking her phone a lot, even right away when she wakes up. Brushing her teeth, tongue scraping, mouthwash, a micellar water face wash, and sunscreen are next! If she needs it, she uses the Cle de Peau concealer, but otherwise she avoids makeup! She loves teas, pasta, and Cheerios; as a 19 year old, she's still enjoying a 'wild' diet. Sushi and poke bowls give her some variety, though. 'Moana' does stick to nightly skincare routine, even if it's 5 am, and she only washes her hair every four days to keep it healthy. She uses coconut oil to remove makeup (just like Moana probably would!), and then follows up with a double cleanse, toner, and serums. Auli'i might not have the most regimented diet or routine, but she's definitely big on dental health and skincare!
Auli'i does "get nervous before most events…just wondering what everyone is thinking," she told Seventeen. "So I tell myself, 'This night will be what it'll be, but it'll be what I make it as well.' Even if my heart feels like it's going to leap out of my throat, I'll make the best of it. It'll be a positive experience if I will it to be so."
Anika Noni Rose plays a Disney princess with a deep love of cooking and food, so we weren't surprised to learn that 'Princess Tiana' loves a good meal and knows how to properly appreciate it! Anika praised one particular meal on Instagram: a "butternut squash/sweet potato soup with creme fraiche, fresh thyme, and bacon crumbles from scratch" topped with "herb roasted potatoes". She also apparently won't turn down some fresh-caught fish, lobster mac n cheese, or whoopie pies! As for skincare, Anika has expressed a fondness for the classic Pond's cold cream. She particularly likes the Pond's makeup remover ; even though there's many more options now, Pond's is still a staple for people who like simple skincare routines!
Kelly Macdonald is the voice of Merida in Brave–and she may not be as well known as the other actresses who have played Disney princesses, but the wife and mother has been quietly carving out a career for herself for decades! A soft sense of style with a focus on neutrals, a simple approach to beauty, and a healthy appetite for the unexpected seem to contribute to her vitality. As Macdonald puts it, "[she's] very happy not knowing what's coming next." Are you going to incorporate any of these real-life Disney princesses' products or habits into your lifestyle?